Service. Quality. Reliability.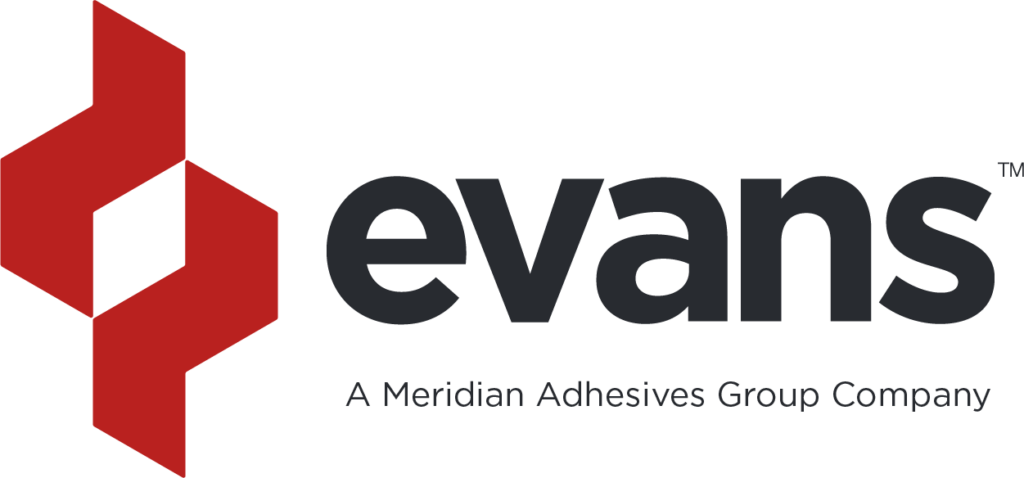 Evans Adhesive Corporation has been in the adhesives business since 1900 – more than 120 years of enhancing our formulations and technology to meet the changing needs of our customer base.
In December 2018, Evans was purchased by Meridian Adhesives Group to be the flagship company of its Industrial Packaging Division. Since then, Meridian has added Prime Blend, LLC and the adhesives business of Tri-Tex to the division. These strategic additions have enhanced our product offerings and technological capabilities. With the support and financial backing of Meridian, we are positioned to be the go-to solution provider for our customer base.
Our multi-site manufacturing capabilities and extensive warehouse capacity means our customers have access to quicker deliveries and greater inventories, as well as personalized service and dedicated equipment. Our highly qualified technical support ensures best-in-class business development and agile turnaround times.
Being in business more than 120 years has given us the opportunity to understand that each of our customers' needs are unique and they all have manufacturing processes that are distinct. And, while we bring our collective experience and expertise to the conversation, we are here to listen and learn how we can best serve you.
Connect with us today!